Joseph Bozarth (2) married Elizabeth Burton in about 1842 in White Co. Tennessee where 13 children were born. The eldest was Mary Ann, then John, Samuel C., William, Sarah, James, Joseph, Nancy Caroline, George, Martha, Levi, Henry B. and Nathan. By the time Sarah, wife of Levi, died several of her children had moved to Taney Co. Missouri. During their last few years in White Co. Joseph (2) and Elizabeth apparently managed a hotel; . However, after their move to Taney Co. farming/ranching was once again his occupation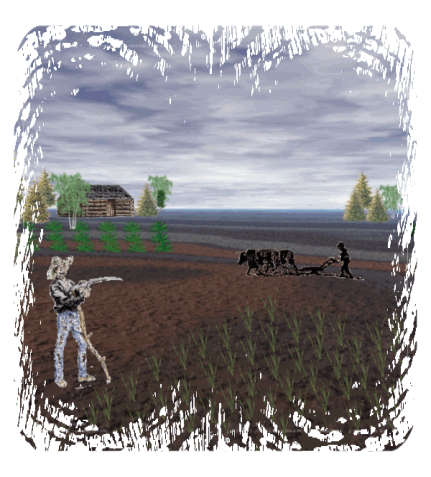 Samuel C. Bozarth was born about 1828 in White Co. Tennessee, son of Joseph and Elizabeth Burton Bozarth. He lived near the Robbins family on Mine Lick Creek. Stephen and Esther Johnson Robbins had seven children; Elizabeth, Perlina, Sarah Ann, Pleasant Elbert, Hansel, Esther and Neelen. Samuel and Elizabeth Robbins were married on October 18, 1851. . Shortly after Samuel and Elizabeth's marriage, Joseph and his children moved to Campbell Township, Taney Co. Missouri. The old plat maps show that John and William had property there in 1858. (NOTE: I am sure that the other Bozarths are on the maps too, however, when we were in Taney Co., we must have missed them). The Bozarths were not the only ones to make the move. The Robbins family and some of the Burton family also packed their belongings and started out to new lands. William Bozarth and Nancy (Burton) stayed in Tennessee.

When the families reached their new home Joseph (2), John and William bought land; the agriculture reports in 1860 show that Joseph had 80 acres of improved land and 80 acres unimproved. Samuel was in the house next to Joseph , then Joseph Jr. Not too far down the road were the Robbins: Stephen, Esther and their son Pleasant. They had obviously moved to Taney Co. with the Bozarth family. A little further on were Levi Bozarth and his mother Catherine Bozarth, wife of Bird Waymon, brother of Joseph. Also there were William Burton Elizabeth's brother) and Marshall Hodge. Going in the other direction from Joseph's you would find his son John, William Caldwell, Wiley Alley and John Roberts. Herod Holt and his family also lived in the area. These families all intermarried with the Bozarths. William Burton married Elizabeth Caldwell, daughter of William; Nancy Caroline (Joseph's daughter) married Meshac Hodge, son of Marshall; Sarah (Joseph's daughter) married John Roberts; Pleasant Robbins eventually married Lucinda Holt, daughter of Herod and when Elizabeth Robbins died, Samuel remarried to Lucy Alley, daughter of Wiley Alley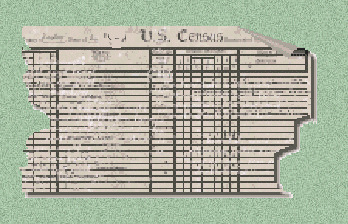 The 1860 Agriculture report for Taney Co. Missouri
These families had left behind them the resources of civilization and were compelled to rely wholly upon their own quick wits and keen intelligence in every emergency. They were trained in perhaps the best of schools, that of self-reliance they were as resolute as they were generous. From head to foot they made their own clothes. Help was freely given to build the newcomer's house that was usually raised in a day and that night they would celebrate. They put their entire faith in the Lord but always carried their guns to "meetin". It is also a noticeable fact that a "still" was always provided before a church was built. The men engaged in farming and hunting meat for their families, the boys fished and trapped; the women tended their vegetable gardens and spun, then wove the wool for their clothing. On foot, horseback or in an oxen drawn wagon they thought nothing of traveling endless miles to visit a neighbor or attend church.


Sometime between 1856 and 1860 Elizabeth Burton died. Joseph remarries to Elizabeth Johnson who was a widow with several young children of her own. Joseph and Elizabeth Johnson had one child, a daughter, Melissa.