The country was changing rapidly at this time. Many new counties were being formed; many territories became states and then were later divided into other states. Large counties became many smaller counties; some of the smaller counties were divided in such a way that a little bit of several counties was made into another county. It is often hard to know if the family moved or if the name of the county changed.

A lot of Simon's descendants are directly related to Joseph, son of John, who married an Elizabeth (?). Her maiden name is yet to be discovered and their actual marriage date is not known either, however, their first child, Elizabeth, was born about 1758; There were 12 children in all; Elizabeth, Joseph Jr., David, John, William, Abner, Rhoda, Mehetable, Levi, Jonathan, Rebecca and Israel. NOTE: There were John and Jonathans in both of the previous generations also: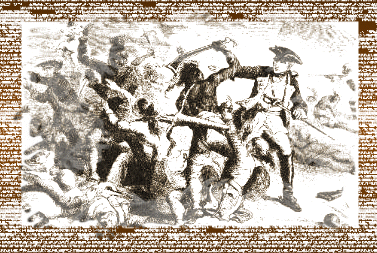 Some of the sons probably fought in the Revolutionary War as the oldest reached their mid to late teens prior to, or during the war. We know that Joseph 'Bozer' was a Lieutenant as he is listed in the "The Historical Register of Virginians in the Revolution": He was also under the command of Capt William McClure's Co. of Militia in the State of Virginia in 1780 in the battle against the Shanaway Indians. In 1785 , 24th day of May, Joseph 'Bosworth' was appointed one of the constables of Nelson Co. and took oath of office according to the law. Another record shows that Joseph 'Bozerth' bought four hundred and sixth two acres of land in Nelson for three thousand pounds pens (?) currency. The land "laying and situate on the waters of Ten mile Creek". On April 11, 1787 Joseph 'Bezeth' asked to be replaced as constable. (In this paragraph, Joseph's surname is spelled four different ways, however, it has been proven that it is all the same man). He may have asked to be replaced due to health or the fact that he was in his 50s and felt he was getting "too old". He died three years later in 1790.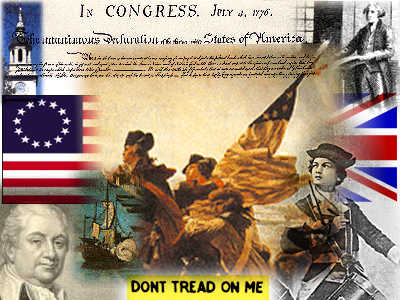 Joseph's (1) will reads "I give my body to the earth from whence it was taken in full assurance of its resurrection from thence at the last day. As for my burial I desire it may be decent without Pomp or State at the discretion of my Dear Wife and my Executors hereafter named who I doubt not will manage it with all requiset prudence;
As to my estate I will that during the time of her widowhood this house where we dwell with all the furniture, lands and appurtenances that is about it for her use and benefit of her and the family, that the children may be brought up in a Christian-like manner as far as they with reasonable convenient means be taught, that other tract of two hundred acres of land lying in the valley adjoining lands of John Garrett, it being a part of the same ------.
I will that my wife have it to dispose of , and two hundred acres of land as she thinks fit to those my children that she has to raise up and my will is further that the other affects be equally divided to my youngest children and if my wife should die before the children are raised up I will that my estate be sold and be put out to use till they come to age and the boys be put to trades as they that are come to years sufficient may choose. As to the girls I leave my wife to do as she thinks fit .
I will my rifle gun with cutermark to my son Joseph besides his equil share with the rest but I will to my son David one cow and breeding sow besides what he has already got.
Likewise I will to my son John and all my daughters that is now married five shillings sterling apiece besides what they have already got. I will that if any of the boys prove to be unruly as not to be obedient to their mother that the executors shall bind them out to trade. I will that my friends and bretheren John Larue and Robert Hodgen together with my beloved wife be executors..


When Joseph (1) died at least six of his children were under the age of 15, there may have been one or two older ones still at home. Sometime later Joseph's widow Elizabeth re-married to Veasy Alexander; Veasy had daughter named Lucy and eventually one of Joseph's younger sons, Jonathan, married Lucy.