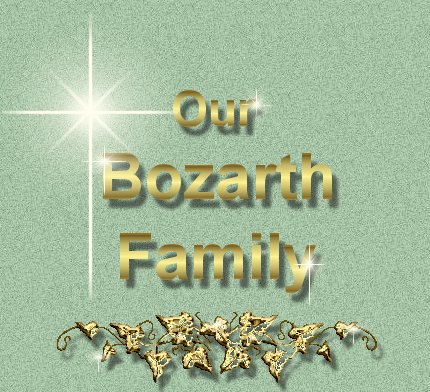 PART II JOHN
John Bozorth was Simon's second son, and second oldest child. John grew up in Evesham Township, Burlington Co. Virginia. When he was age 20 he married Innocent Borden, daughter of James and Mary Borden. Innocent was age 18 when she and John married in Burlington, New Jersey in 1743. Innocent and her family were Quakers, so it is possible that the Bozarths were originally Quakers; however, this has not been found in the records to this point. If they were not, then Innocent married outside her faith and she would have been removed from the church. Most of the Bozarths became Baptists.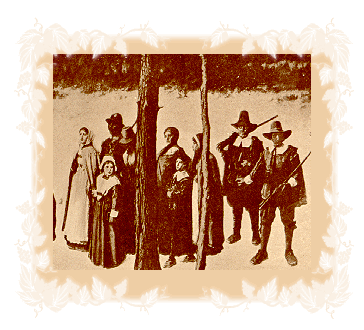 In 1751 John purchased 200 acres on Mill Creek, which was a branch of the Opeckon River. (All homes were built close to a source of water.) In 1772 they had moved to Monongahela Co. Virginia where he received 400 acres of land as the "right of settlement" earned by him in 1770. His brother Jonathan also received 400 acres of land. When John's land was surveyed it was noted that "Chief Bull's camp was by Bozarth's spring." After their move John and Jonathan began chopping a clearing in the woods, around the spring that rose from the earth, where he erected a cabin. He lived there for a few years and then John must have seen "greener grass" because he later moved his family to Frederick Co. Virginia where he bought and sold land several times, as much as 500 acres at a time.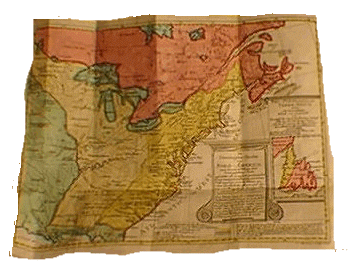 There were many raids by Indians on the homes and when the men would go out to hunt they all brought their families to one home for safety. In 1779 when John was living in Fairmont, Va. the families all grouped at one of the wives sisters, a "Mrs. Smith" while the men were all in the woods. The children were all playing outside right after dinner. They yelled that the Indian's were coming. A neighbor and his son had stopped by and happened to be there. The man ran outside and was shot in the hip. He fell back into the door. The Indians ran inside. The man's son who was about 20 years old jumped the Indian and threw him down on the floor, yelling for something to kill him with. Mrs. Bozarth picked up an axe and chopped open the Indian's head. Another Indian ran in yelling and shot the son. Mrs. Bozarth hit that Indian in the head and knocked him down and "chopped his belly and his entrails went dragging after him as he crawled out of the cabin." One of the Indians who was helping his friends murder the children in the yard, ran to help the hurt one, and Mrs. Bozarth axed him, "splitting his head open to his chin." The Indians killed two of John's children, plus four others that day. This is only one story about the Bozarths and the Indians, however, I think you can see that they lived in very perilous times.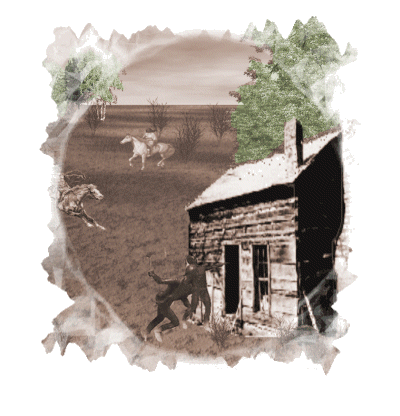 John continued to do well and was very prosperous. When he died his inventory included 7 shoats, 17 hogs, 12 calves, 7 cows, 2 "young cattle", 1 steer, 25 sheep, 1 old horse, 2 horses, 1 mare, 16 harrow teeth, plow irons, 1 hide, 1 sythe and tackling, old iron, one "swarm of bees", shovel and tongs, pot racks, iron dogs for fire, 1 stack of hay, hay in mow, wheat in stack, rye in stack, oats in stack, corn fodder, Indian corn, flax and hemp, loom and reeds, flax wheel, wool cards and one big wheel; side saddle and whip, one feather bed and furniture, one old bed and furniture, one chaf bed and furniture, two old bed cloaths, 4 chairs, 2 cags, one churn, one frying pan, pots, money scales, trunk and box, one horse and saddle, two guns, chest and trough, old tubs and wool; there was cash currency, grain, yarn, stilliards, cotton, flax and yarn, pales and tubs, another tub, tin pans and basens, pewter plates, box iron, wagon and gears, barrels, books, candle sticks and knives, earthen ware, stipons and sundries, pewter dishes, tins and poringers, tear ware, bits and collars. They had one ax and hoe, a looking glass, table, bell, bags and sock chain, sow and pigs, more bags, another flax wheel, another cag (keg?) more cash, and one hackle. The total amounted to 326 pounds sterling. He owed approximately 35 pounds in debts. John and Innocent had six children, five boys and one girl; Joseph, John Jr. who died age 4, (The first white person known to die and be buried in Monongalia Co.) their only daughter, Louisa, Jonathan, William, Samuel and Isaac.





When John's will was read - " I John Bozorth being very sick and weak in body but perfect in mind and memory, knowing that it is appointed for all men once to dye, make this my last will and testament ". All his moveable estate was willed to his wife throughout her widowhood and when she died all possessions were to be sold and split equally among his children to have "equal share alike, except my son Joseph" to whom he gave two hundred acres of land "adjoining to lying under the mountain between Elias Garrards and Richard Fletchers" and Joseph also got one horse and one cow. If Innocent had remarried she would still have had 1/3 of the estate and the remainder split among the children. He also wanted to see that his children were sent to school and had an education. John's will was dated September 21, 1760 and signed with his Mark. John died in October 1760. Most of his children were still minors. At that time they were in Nelson Co. Virginia. Joseph, the oldest of John's children is our direct ancestor. At the time John died, Joseph was about 25 years old.




In the beginning